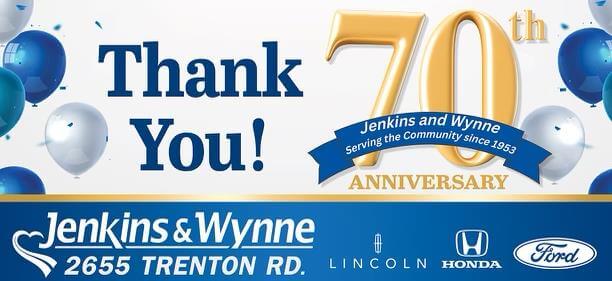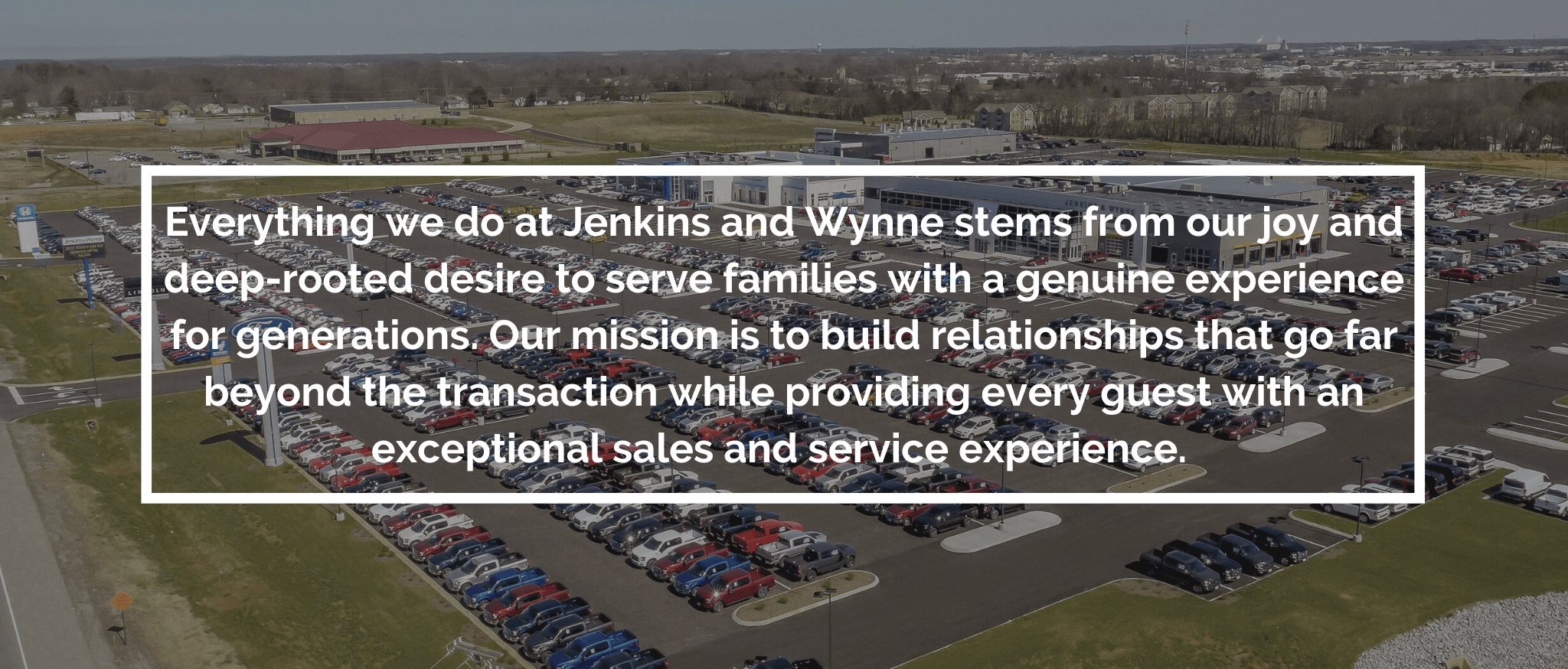 70th Anniversary
Jenkins and Wynne is more than a car dealership, we are a community, an opportunity, and a family. People and places will come and go, but family is who you do life with. In 1953, Jenkins and Wynne opened it's doors to welcome the community into their family.
Don Jenkins, son of founder Vernon Jenkins, has worked at Jenkins and Wynne since he was 15 years old and is now going on 51 years of service to this company. There have been a lot of ups and downs throughout the business' years, but one of the hardest was 1968 when a fire destroyed the building located on College Street. What was a disaster turned into a blessing when they were able to rebuild their facility with two stories to accommodate for their growth. One building eventually turned into six when Jenkins and Wynne took on Honda, a preowned lot, a car service department, a truck service department, a truck sales department, and Lincoln/Mercury.
In 1999, another devastation hit Jenkins and Wynne when the tornado ripped through downtown. Casey Jenkins remembers this time as, "One of the most important memories that I have of the dealership. This was the day that I crossed the threshold of this is a place of work versus this is a family that supports each other." Employees, family members, and the community came together to clean up after the tornado in order for business to operate again.
After the loss of a son and brother, Blake Jenkins, Jenkins and Wynne moved to Trenton Road in 2016. Once again employees and community members came together to assist during the move by driving vehicles from College Street to Trenton Road just to be bussed back to College Street to do it again. Expanding the property allowed them to focus on the customers better by increasing the service bays, opening the body shop, and allowing customers to watch their vehicles get serviced in the Quick Lanes.
We would not be here if it were not for the customers and the supporting community in which we serve. We want to thank everybody who has supported Jenkins and Wynne over the last 70 years!